Flexible configuration of VPS parameters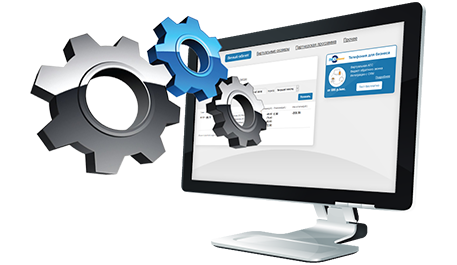 Our virtual servers' parameters can be changed
at any time even after purchase.
NeoServer features
Change performance at any time
Change server characteristic at any time, for any period. Use only those resources that you need here and right now. Payment for changed resources is daily.
Own servers in two continents
Our servers are located in two continents, North America and Eastern Europe. You are free to choose any of them, it will not affect the price.
State-of-the-art reliable equipment
For our servers, we use only up-to-date and reliable equipment manufactured by the industry's leading brands: HP Proliant, Dell EqualLogic, Intel Xeon, Nvidia, Cisco.
High level of data security
We provide Top-level security. Storage system based on the most reliable RAID 10 arrays. Backup cooling and power supply systems.
Available templates and applications

Windows Server
2012 or 2016






LAMP
Debian 8.0
Apache VestaCP

LEMP
CentOS 7.0
Nginx VestaCP


MetaTrader 4 & 5
Windows Server 2008


cTrader
Windows Server 2008


From among ready-to-use templates, you can choose Windows Server 2012 or 2016 or operating systems based on freely distributed Linux platform such as Ubuntu, Debian, CentOS. FreeBSD, a UNIX family operating system, is also available.
To enable round-the-clock uninterrupted trading activities at Forex, we have prepared a ready-to-use solution featuring preinstalled trading software MetaTrader 4 and MetaTrader 5 based on CPU light Windows Server 2008.
For those wishing to use our VPS as a hosting services ISPmanager, LAMP, LEMP are available.
A virtual server is an excellent choice for:

Sites, e-mail,
corporate portals

Forex trading
with MetaTrader

Virtual desktop
(VDI)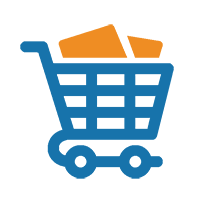 Location of
the online store
Reviews of our customers:
«All is worthy.»
Joseph Gorak
«I've been searching for this a long time. Excellent value for money! I use it, it suits me, keep it up! »
Patrick Mckley
«I like hoster very much, especially the prices are excellent, I hope this policy continues»
Hans Meyer
«So far everything is fine, one of the comfortable features ability to pay for less than a month»
Jack Durham
«Good Hosting in all respects.»
Nicola Rossi
«Everything is simple, quick and understandable. I like this more than complicated options for managing resources of other hosters. »
George Pasquier
Previous
Next
78 % of customers recommend us to their friends. Test yourself!
What is a VPS server?
Virtual server is a rentable allocated part of a data center's resources. In terms of capabilities, VPS virtually matches a personal physical sever but it is much cheaper than expensive equipment and does not require any space for accommodation or maintenance. You are able to buy from us a virtual server of various configurations and can change it at any time whether by increasing or decreasing disk volumes or memory size, adding additional processors or disconnecting the same when there is no need for them any longer. This is yet another advantage of renting a VDS server in comparison with buying a physical one, which gives rise to the question: whether it is worth spending money for buying additional resources, the need for which may disappear after some time.
What is the difference between a virtual server and ordinary hosting services?
When buying ordinary hosting services, you are not provided with processor power or RAM for personal use as they are shared by all users. This means that the performance of your web resource may be slowed down and sometimes even disrupted for an indefinite period by your numerous neighbors.
If you rent a VPS, we guarantee the allocation of ordered resources for your personal use.
You cannot use your software on a host as it is the same for all customers. You are limited in capabilities and have no administrator powers.
On our dedicated virtual servers, you get full administrator rights and can install any software of your choice. Also, you can upload your operating system or choose one from our preinstalled templates of the most popular operating systems.
Hosting security is at a very low level with the vulnerability of any of your numerous neighbors jeopardizing you as well.
If you buy a VDS from us, you will be completely isolated and the resources allocated to you will be yours only with none of our customers being able to affect your rented VPS in any manner whatsoever.
On a host, you won't have your personal IP address as it is also shared. This means that if a resource of one of your neighbors is blocked by IP for whatever reasons, you will also be blocked.
We provide a dedicated IP address to each of our customers with the option to order additional IPs.
The number of sites or domains placed with a hosting provider is normally strictly regulated by the applicable schedule of rates.
On a dedicated virtual server offered by NeoServer, you can place any number of sites and link as many domains as you wish.
We accept payment by