Flexible configuration of VPS parameters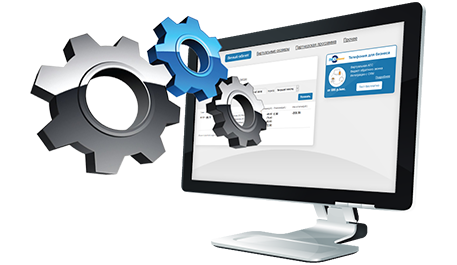 Our virtual servers' parameters can be changed
at any time even after purchase.
Advantage of cloud infrastructure
Decrease in cash investments
Purchase of the new equipment and its implementation cost quite a bit of money, and the purchase postponement until such time as it will be possible to allocate more funds for these purposes, can be a great obstacle for the business development. Moreover, one should not forget about repair, replacement of the broken-down and outmoded equipment, regular maintenance, search of employees for these purposes and payment of their services.
We undertake the equipment maintenance
We offer our assistance in solution of all these tasks, as well as in substantial saving during development of IT infrastructure of your company. Cloud capacities require significantly less cash investments, and purchase, updated and maintenance of the equipment is no longer your concern. Now you can pay a lot of attention to development of your business.
Adaptation to your current needs
If you use our services, you will be able not only save money and forget about a set of problems. The cloud infrastructure offers a bigger number of features, flexibility an a speed of new solutions implementation, as well as scalability of existing capacities for current needs in the shortest time possible. Moreover, you can save money additionally by disabling unused resources.
Additional functions of the account
Server backup allows you to recover all disk data and server settings at the moment of backup creation. This service could be activated for each server separately via personal account on server page. Copies will be made each day at configured time (±15 minutes) automatically. Number of copies (storage time) also adjustable.
More services and opportunities are available in the personal account. Description of all available options on the Control panel page.
NeoServer features
Change performance at any time
Change server characteristics at any time, for any period. Use only those resources that you need right here and now. Daily payment for changed resources.
Servers located on two continents
Our servers are located on two continents, North America and Eastern Europe. You are free to choose any of them as it will not affect the price.
State-of-the-art reliable equipment
For our servers, we use only the latest and most reliable equipment manufactured by the industry's leading brands: HP Proliant, Dell EqualLogic, Intel Xeon, Nvidia, and Cisco.
High level of data security
We provide the highest level of security. Storage system based on the most reliable RAID 10 arrays. Backup cooling and power supply systems.
Reviews of our customers:
«I've been searching for this a long time. Excellent value for money! I use it, it suits me, keep it up! »
Patrick Mckley
«All is worthy.»
Joseph Gorak
«I like hoster very much, especially the prices are excellent, I hope this policy continues»
Hans Meyer
«Good Hosting in all respects.»
Nicola Rossi
«So far everything is fine, one of the comfortable features ability to pay for less than a month»
Jack Durham
«Everything is simple, quick and understandable. I like this more than complicated options for managing resources of other hosters. »
George Pasquier
78 % of customers recommend us to their friends. Test yourself!
Cloud infrastructure
In one account of NeoServer, you can create up to 20 cloud services, each of which can be set for different purposes: host the corporate site and mail, CRM system of the company, virtual work places (VDI), create a database, implement back-up, employ the own telephone exchange and the camera server. But if 20 virtual machines are not enough, their number can be increased by contacting the technical support. Organization of a private local network between our leased resources is available. It will be profitable in case of interconnection of regional representations in one solution.
Cloud server
The cloud server allows changing resources of each VDS depending on your needs. Change of a number of processors (CPU) cores, a size of the random access memory (RAM), connection and disconnection of the disk space – all is set at any time in the personal account according to your needs. Capacities, used in the course of the day, are only paid. The cloud server rent allows significantly save on purchase of the new equipment. Moreover, we carry out maintenance of the the data center rented capacities.
Cloud VPS
You can deploy your own cloud on our equipment, implement the file locker in it, carry our back-up, host any number of sites and mailboxes. Loading from own ISO image allows arranging any IT infrastructure. It is possible to connect disks with a bigger size that will allow storing all important data in the safe place. Our data center is equipped with the new equipment from manufacturers, leading in the field, and the durable Internet connection provides continuous access to your VPS cloud.
We accept payment by