Disabling autoupdates in Windows Server 2008
Windows Update
This manual covers the procedure for disabling the autoupdate procedure in Windows Server 2008.
To do this, open the Server Manager through the taskbar: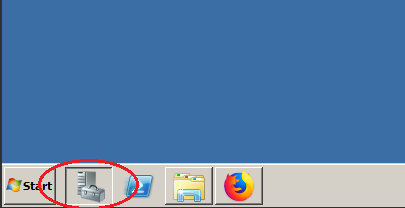 In the "Server Manager" window, click on "Configure Updates".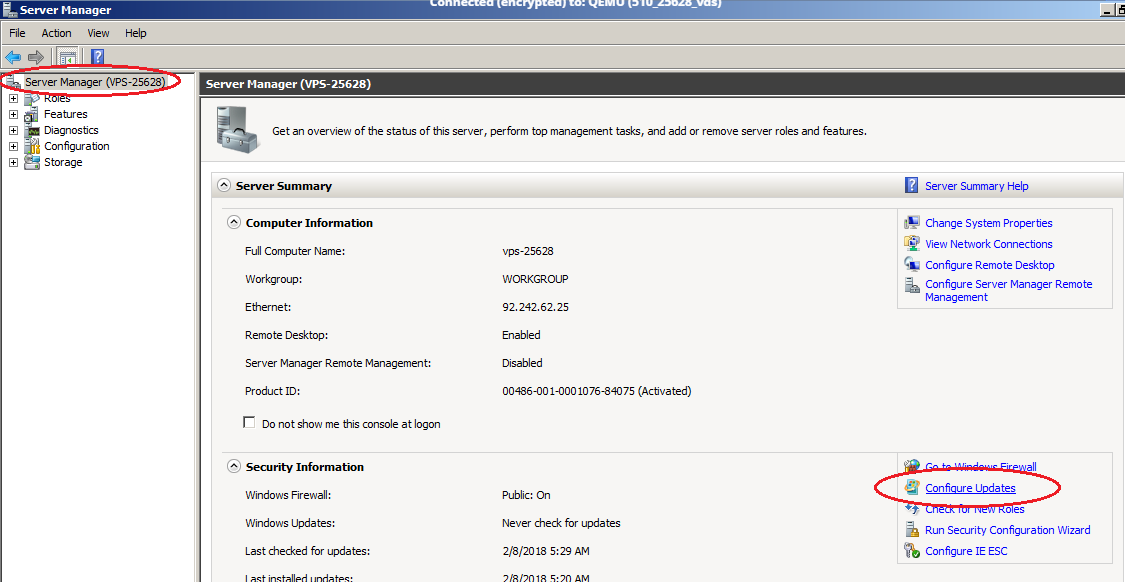 Then in the "Windows Update" window press "Change settings".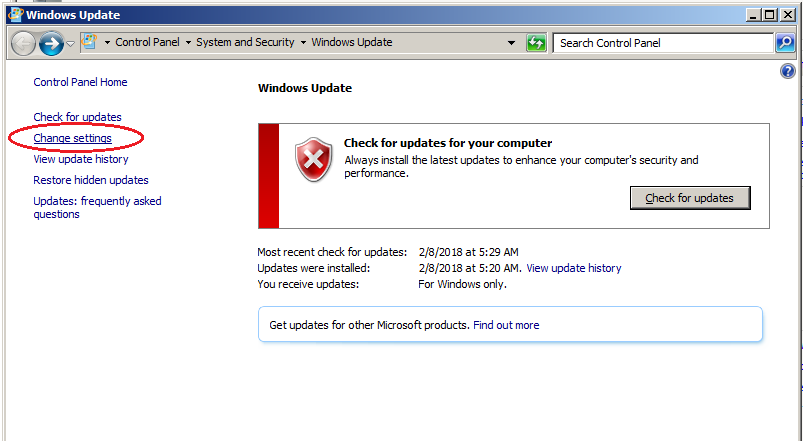 Then select "Never check for updates (not recommended)". Then click "OK" to apply the changes.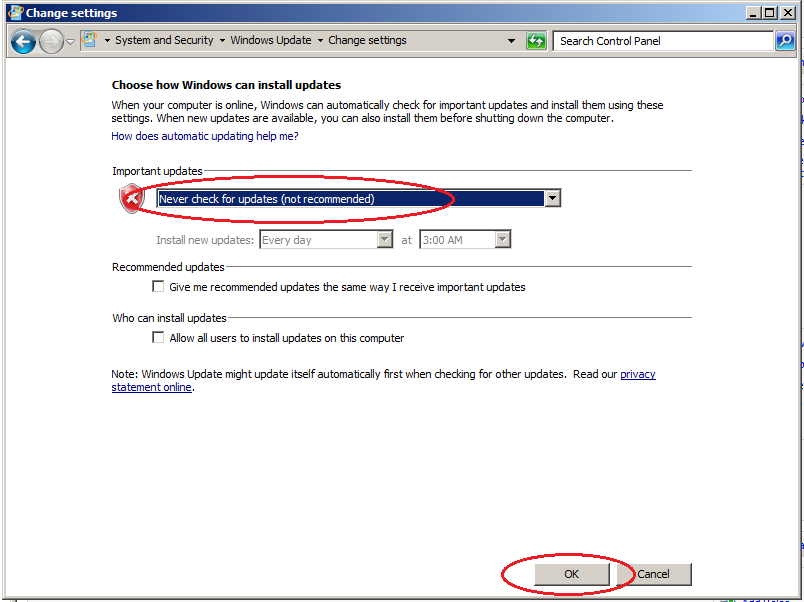 Next, in the Server Manager, we see that the current Windows settings are set to "Do not check for updates".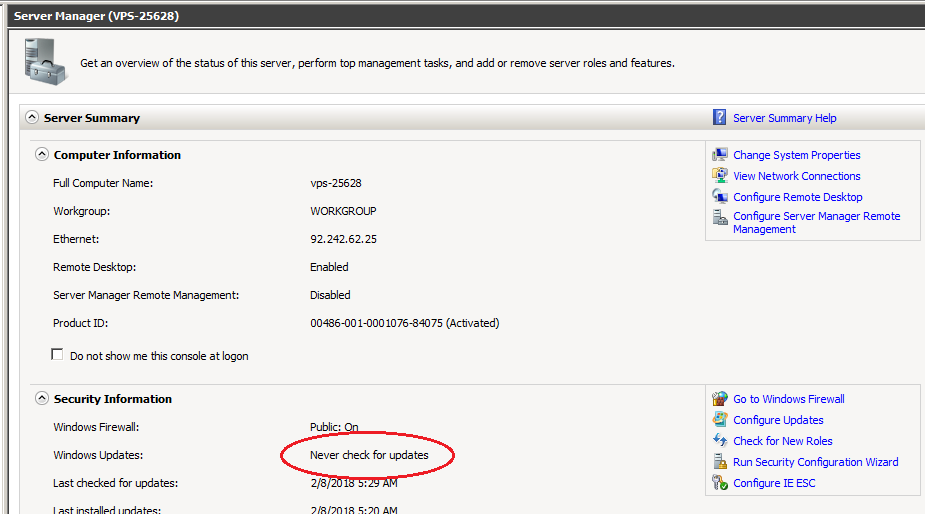 Done.